Get Started
Resources for lay ministry development across the Diocese.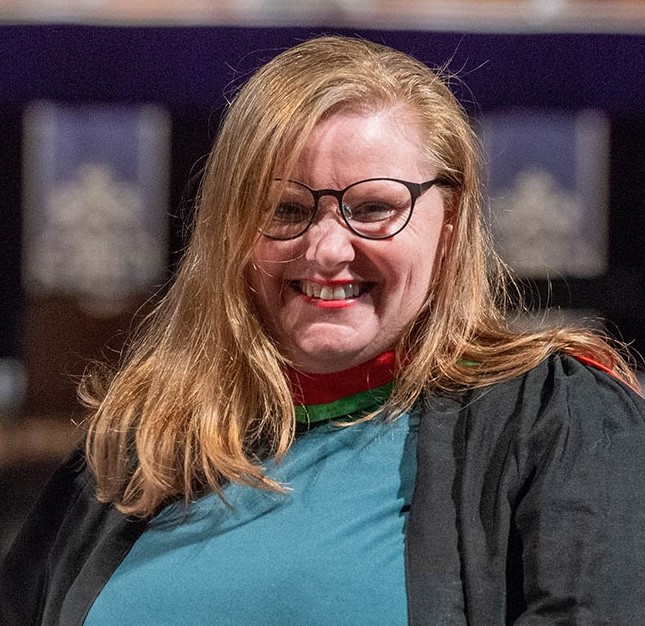 Suggestions for resources for Lay Ministry Development can be emailed to the Rev'd Julie Worrall, Coordinator of Lay Ministry Development in the Diocese at ministryeducation@adelaideanglicans.com
For further resources, check out the St Barnabas College website.
Resources are divided into the following sections to make it a little easier to find what you are looking for. Please send suggestions on how we can improve these descriptions.
Time Sensitive Events – Coronation of King Charles III & Thy Kingdom Come
Gift-based Ministry
Worship
Spirituality in Everyday life
Church Structures & Governance
Small Groups
Evangelism & Mission
Church Health and Growth
Children and Families Resources
Reconciliation and The Voice to Parliament
Tools for upcoming time sensitive events
Coronation of King Charles III
Resources from the Church of England in preparation for the Coronation of King Charles III on 6 May 2023 can be found here.
A guide to the Coronation Liturgy, provided by Westminster Cathedral is here.
Thy Kingdom Come – 18 to 28 May 2023
Thy Kingdom Come is a global prayer movement that invites Christians around the world to pray for more people to come to know Jesus. What started in 2016 as an invitation from the Archbishops of Canterbury and York to the Church of England has grown into an annual international and ecumenical call to prayer from Ascension until Pentecost. Full details here.
Gift Based Ministry
Personal Enrichment Places for further study
St Barnabas College offer limited Personal Enrichment Places (PEPs) in its entry level classes for those who want to learn more about their faith but don't want to enrol in a degree. PEPs are about learning for its own sake – you will not be awarded any certification. These subjects are degree level but not assessed. The PEP subjects cost $120 per subject. To see the subjects available, click here.
Kingdom Calling
Kingdom Calling: The Vocation, Ministry and Discipleship of the Whole People of God. A compelling theological grounding for the vocation, ministry and discipleship of the whole people of God. Building creatively on previous studies, it challenges all of us to change so that the whole church can serve the whole mission of God in the whole of life. Full details here.
Worship
St Barnabas College Worship Workshops
Overview of the A Prayer Book for Australia – Workshop Notes; Handout
Setting Up for Holy Communion – Workshop Notes; Handout
Serving at Holy Communion – Workshop Notes; Handout; Handout
Reading in Worship and the Lectionary – Workshop Notes; Handout
Writing Intercessions and Prayers – Workshop Notes
Morning and Evening Prayer – Workshop Notes; Handout
Bible Society
A wide range of resources for worship online? Many musicians have made their music available with lyrics on screen for corporate worship. Try using some of these videos during services. Full details here.
Spirituality in Everyday Life
Everyday Faith is about where and how we encounter God as we go about our lives. Where is God during our daily lives? How do we find God in the fullness of everyday life? The Church of England has some excellent resources here as well as the following links:
Everyday Stories (short videos)
Practicing Our Faith: A Way of Life for a Searching People has been developed both as a book and website to explore twelve time-honored practices shaped by the Christian community over the centuries and still richly relevant to contemporary experience. You can read more about those practices here.
The Daily Prayer movement has resources for praying online: each morning or evening, right now or for a range of occasions. Full details here.
Our Diocese has some resources for prayer including a cycle of prayer for the international, national and Adelaide church. Full details here.
Church Structures and Governance
Learning Communities, The Revd Dr John Littleton (there's plenty more resources here too www.tjhlittleton.com)
God's Next Big Thing: Discovering the Future Church, the Revd Dr Professor Scott Cowdell. Full details here.
Looking for Diocesan Resources… don't forget the Parish Toolkit. Full details here.
Small/Discussion Groups
Bible in the Life of the Church (BILC)
BILC is work that has been going on across the Anglican Communion since 2009. Its purpose
is to help us engage more deeply with the Bible. BILC has gathered together a topic and age
based tool-box of educational resources from all over the Anglican Communion. Full details here.
DiscipleKit
A variety of discipleship resources for groups from many different publishers, all reviewed and rated to save you time. Enjoy looking around the site, and find the resource you want for adults, youth and children – for those who are enquiring, beginning or growing in the Christian journey. Full details here.
Jesus Shaped Life
Part of the Season of Intentional Discipleship and Disciple-Making, this life guide is being used by Anglicans in every part of the world – and is adaptable to meet our needs in Australia, especially in the Adelaide Diocese. Listen and share experiences of living Jesus-shaped lives in our word. Full details here.
And check out the options included in the Spirituality in Everyday Life section above.
Evangelism and Mission
Alpha
Alpha is a series of interactive sessions that create a safe and honest space, online or in person, where people can explore life, faith and meaning. Alpha can assist in training and equipping members to be more confident and competent in sharing the gospel, and in revitalising ministry. Alpha Courses can be run in three ways; in person, online or a hybrid mode. Alpha is 100% free, including ongoing support, coaching and professional development. Full details here.
God's Holy Love
God's Holy Love is a selection of daily Bible readings, chosen to highlight the truths of God, Jesus, the Spirit and the Church and Kingdom as these impact on our lives and change our ways of thinking and acting. Taken over a whole year (thirty six weeks: four nine-week terms with holiday breaks in between), it can help to establish a person firmly in Christian believing and living. Full details here.
Catechumenate Process
The process of making important decisions in our lives usually unfolds in stages of rowing commitment. As people prepare for baptism — initiation into Christian discipleship — these stages may be described as: Inquiry (questioning faith); Apprenticeship (learning to hear God's word and exploring Christian practice together); Candidacy (coming to terms with commitment to Christ) and Commitment (deepening appreciation of the sacramental way of life). Full details from the Anglican Church of Canada is here and the North American Association for the Catechumenate is here.
Church Health and Growth
Leading your church into growth (LyCIG)
Discover the most effective resource to help parishes grow in depth of discipleship; reach people of all generations so they come to faith; and make a difference in the wider community. They have a range of courses, including an introduction to Christianity program called "Start" and an ongoing growth into discipleship program called "Moving On". Full details here.
Natural Church Development (NCD)
Natural Church Development (NCD) is a principle-oriented way of approaching the Christian life that strives to integrate biblical standards and empirical learnings. The growth principles identified by international research and communicated in the NCD books can be applied both by individuals (church members, active believers, nominal Christians, non-Christians) and at a corporate level (local churches, small groups, denominations, para-church organizations, etc.). Full details here.
Children's Ministry
Bible Society – Bible App for Kids
Take the stories along with the 350+ page companion Bible made just for kids. The Bible Storybook illustrates 35 Bible stories that help children explore God's Word even further. Full details here.
MediaCom SeasonsFUSION
FUSION provides a balance between practical planning, biblical background information and worship outlines as well as pages that can be used along with a Christian education team. It also includes faith formation resources that families can use to grow their faith at home and in the community. FUSION follows the Australian Revised Lectionary. Full details here.
Illustrated Ministry
Illustrated Ministry creates illustrated faith resources for churches, including large coloring posters, coloring pages, worship resources, Children's Worship bulletins, curriculum and more. They support churches who are looking for ways to creatively engage their communities in inter-generational programming. They also have resources for families so that caretakers feel confident and comfortable talking about faith and spirituality with their kids. Full details here.
Lost Sheep resources
Digital stories for the big screen as well as plenty of activity sheets for children. Full details here.
Sermons4Kids
With Sermons4Kids, you get tons of free children's sermons with object lessons, children's activities, Bible coloring pages, games, and craft ideas. Use these fun children's sermons for kids in children's church, Sunday school, children's ministry, and family ministry! Full details here.
Saddleback Kids Videos
Saddleback Kids provide a range of videos that can be used as stand alone bible lessons that parents can view with their children or can be displayed in Church for younger members. Full details here.
Diocese of London
The Diocese of London have some great resources here.
Reconciliation and The Voice to Parliament
Anglicans for Makarrata
Since 2015, the Diocese has had a small group, Anglicans for Makarrata, seeking to explore practical ways in which we can be engaged in reconciliation. You can read about them here.
ABM
Anglican Board of Mission Australia's resources for Reconciliation and discussion on the Voice to Parliament. From this site, you can purchase copies of the 8 week study "A Voice crying in the Wilderness". Full details here.
ChurchesTogetherSA
Reflections on the the Uluru Statement of the Heart; and reflections by Aunty Prof Dr Anne Patel-Gray and the Rev Dr Canon Garry Deverell. Full details here.
University of Divinity – School of Indigenous Studies
Launched in 2021, the School's mission is to encourage the development of Aboriginal and Torres Strait Islander theologies and ministries, and to decolonise the eurocentric versions of Christianity that remain dominant in this country. Full details here.
Red Shoes Walking
The Revd Canon Glenn Loughrey, based in Melbourne, writes about the importance of reconciliation. Full details here.