Apology to survivors of abuse and their families
The following resolution was unanimously carried by the Synod meeting in June 2004:That this Synod and we as members of it acknowledge with deep regret and repentance the past failings of the Church and its members. On behalf of the whole Church in this diocese we apologise unreservedly to those who have been harmed by sexual abuse perpetrated by people holding positions of power and trust in the Church. We apologise for the shameful way we actively worked against and discouraged those who came to us and reported abuse. We are ashamed to have acknowledged that we only took notice when the survivors of abuse became a threat to us. We apologise and ask forgiveness for the Church's failure at many levels to listen to and acknowledge the plight of those who have been abused, to take adequate steps to assist them, and to prevent abuse from happening or recurring. We commit the Church in this diocese to listen to survivors of abuse, to respond with compassion to all those who have been harmed, both to those who have come forward and to those who may choose to do so in the future, and to deal appropriately, transparently and fairly with those accused of abuse and negligence.
Dedicated to those who suffered and those who continue to suffer.
The Most Reverend Geoffrey Smith
Archbishop of Adelaide
Shrove Tuesday 2020
Definitions of sexual harm
It can be challenging for survivors of sexual harm to feel confident about seeking support and assistance. Knowing the ways in which sexual harm is defined can be of assistance to people to enable them to speak out and seek support in relation to their experiences.
The term 'sexual harm' is used to describe the range of unwanted sexual experiences people may be subjected to and includes child sexual abuse, sexual harassment, sexual assault, sexual exploitation and rape. All forms of sexual harm involve an exploitation of vulnerability, betrayal of trust and the misuse of positional power.
Child sexual abuse
Child sexual abuse occurs when another child, adolescent or adult uses their position of trust and/or authority with a child to subject them to sexual activity that they do not fully comprehend, are unable to give informed consent to, or for which the child is not developmentally prepared and cannot give consent, or that violates the laws or social taboos of society. Child sexual abuse involves a range of behaviours. The Kids Help Line websitehas more information about child sexual abuse, grooming, behavioural and physical signs of child sexual abuse, the impacts of child sexual abuse and ideas for keeping children safe from child sexual abuse.
Sexual Harassment
Sexual Harassment is defined as any unwelcome conduct of a sexual nature, where is it reasonable to expect that the other person would be offended, afraid or humiliated.
Sexual harassment is determined from the point of view of the person feeling harassed and includes (but is not limited to) the following:
unwelcome touching or kissing
sexualised comments, jokes or name-calling
leering or staring
sexual pictures, objects, emails, text messages or literature
direct or implied propositions, or requests for dates
asking about a person's sexual history or sexual activities
stalking
More information about sexual harassment can be found on the Equal Opportunity website
Sexual Assault
Sexual Assault is a term used to describe a range of unwanted sexual behaviours that a person may be subjected to which they have not consented to or have withdrawn consent to or has occurred in circumstances where a person is unable to give their consent. This can include a range of sexual behaviours from unwanted sexualised touching to sexual intercourse without consent, which is rape.
Adults and children can be subjected to grooming, which is a process used by offenders to establish a relationship of trust with a person for the purpose of sexual exploitation, sexual coercion or sexual assault.
Sexual exploitation
Sexual exploitation refers to any kind of sexual contact or invitation to sexual contact with an adult with whom there is a pastoral or supervisory relationship, whether there is consent or not.
All Adelaide Anglican Leaders and Church Workers, both paid and volunteer, are required to uphold our Code of Conduct, Faithfulness in Service.
Sharon Lockwood is the Survivor Advocate
Mobile 0420 519 113
Email survivoradvocate@adelaideanglicans.com
If you are a survivor of abuse that happened in a church setting, whether it happened yesterday or many years ago, in the Diocese of Adelaide or elsewhere, and you would like to talk to someone about what happened to you, please get in touch with us.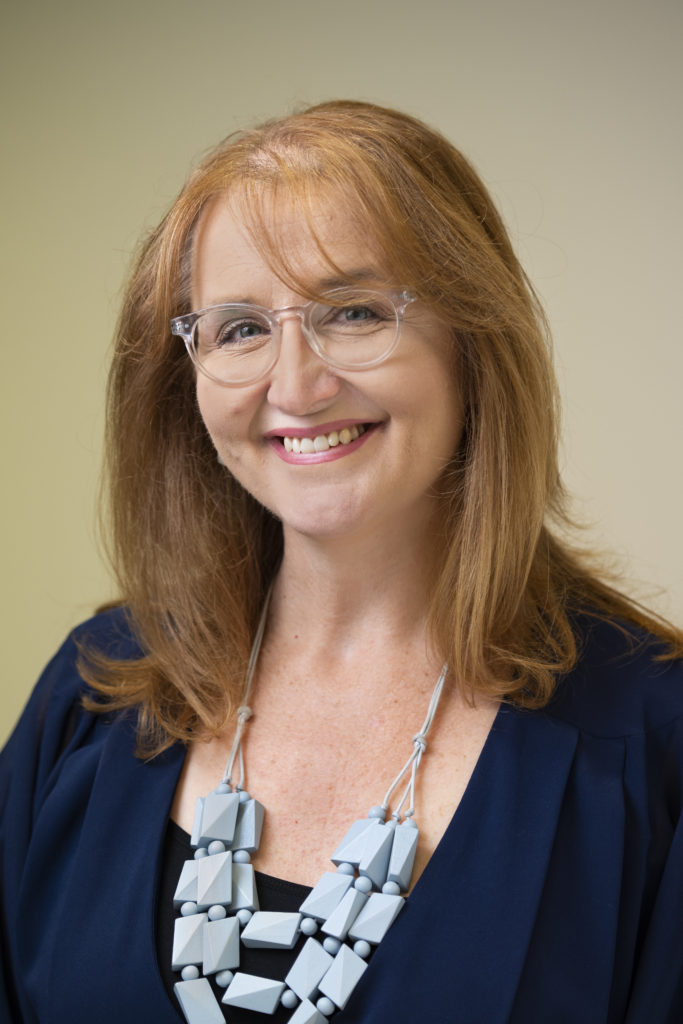 If you would like to speak with someone about your support and reporting options you can contact Sharon Lockwood, Survivor Advocate.
The Survivor Advocate can assist survivors in relation to the following:
Sharon is available on Wednesdays, Thursdays & alternate Fridays and works independently of the Diocesan Offices in an off-site location.
Sharon has 30 years of experience in social work practice with survivors of sexual harm and has an extensive work history in the provision of crisis intervention, ongoing therapeutic counselling services and training programs. She has worked in a variety of settings including Victim Support Service, Respond SA, the University of Adelaide and Yarrow Place Rape and Sexual Assault Service, where she worked for over 21 years. The Survivor Advocate role is part time, and she continues to work part time for the University of South Australia as Counsellor and Training Coordinator (Sexual Assault and Sexual Harassment), on initiatives to prevent and respond to sexual harm.
Mobile 0420 519 113
Email survivoradvocate@adelaideanglicans.com
National Redress Scheme
The Diocese of Adelaide is committed to the National Redress Scheme to provide an additional avenue for redress for those who have experienced abuse in the church. The Diocese was declared as a Participating Institution in the Scheme on 27 February 2019. 
You can access more information on the scheme here.
Healing Steps
Healing Steps seeks to provide pastoral support and practical assistance for those who have been sexually abused within the church. Sexual abuse includes sexual harassment, sexual misconduct, or sexually inappropriate behaviour.
You can access more information on Healing Steps here
Resources
These services are staffed by professionally qualified and experienced counsellors. They are not employees of the Church
1800 Respect
T 1800 737 732
W 1800respect.org.au
24/7 telephone and online crisis counselling, information and referral for anyone in Australia who has experienced or been impacted by sexual assault, domestic or family violence. Staffed by trauma specialist counsellors.
Adults Surviving Child Abuse
T 1300 657 380
W asca.org.au
National professional phone counselling, information and support for adult survivors of child abuse with referral database of experienced professionals and agencies. Provides workshops for survivors, family members, partners and friends.
Bravehearts
T 1800 272 831
W bravehearts.org.au
Specialist case management, counselling and telephone counselling for child and adult survivors, non-offending family members and friends. Services include counselling, support engaging with the Royal Commission, preparation of written statements, attending private sessions and public hearings.
Child Wise
T 1800 991 099
W childwise.org.au
Trauma-informed telephone and online counselling for childhood abuse. Training and organisational capacity building on child abuse prevention.
Elm Place
P 08 8223 4566
W elmplace.org.au
Elm Place is the home of support services to people whose lives have been affected by institutional and out-of-home care as children specifically, Forgotten Australians, Former Child Migrants, the Stolen Generations and people affected by the Royal Commission into Institutional Responses to Child Sexual Abuse.
iSurvive
W isurvive.org
We offer support and resources at isurvive. Within our support forums, you will find both open and private areas where you can seek support. As a member, the private forums offer security in the knowledge that public access is restricted. It is sad that so many need a place like isurvive.org but we aim to foster and maintain an environment that proves to be safe, supportive and informative.
In Good Faith Foundation
T 03 9326 5991
W igff.com.au
Provides independent advocacy, casework, referral and support to aid recovery for victims, their families and communities responding to clergy, religious and lay abuse.
Lifeline
T 131 114
W lifeline.org.au
24-hour crisis support and suicide prevention.
Nunkuwarrin Yunti of SA
P 08 8406 1600
W nunku.org.au
Provides counselling, healing and culturally appropriate support for Indigenous Australians.
Relationships Australia SA
P 1800 998 187
W rasa.org.au
Royal Commission Support Services provides counselling, assistance and support for people who are engaging with the Royal Commission into Institutional Responses to Child Sexual Abuse. We can also provide support to family members or other people connected with a person who is engaging with the Royal Commission.
Suicide Call Back Service
T 1300 659 467
W suicidecallbackservice.org.au
24/7 counselling for people 18 years and over who are suicidal, caring for someone who is suicidal or people bereaved by suicide.
Survivors and Mates Support Network (SAMSN)
T 1800 4 SAMSN (72676)
W samsn.org.au
Survivors & Mates Support Network (SAMSN) is a not-for-profit organisation working to increase public awareness of the effects that childhood sexual abuse can have on men in their adult lives. SAMSN employs psychologists and social workers who have experience working with male survivors to facilitate support groups for men and their families and supporters.
Victim Support Service South Australia
P 1800 182 368
W victimsa.org
Provides support, face to face and phone counselling and advocacy to people affected by the Royal Commission, as well as ongoing support for people to engage with the Commission. Services available in Adelaide and 7 country regions.
Women's Safety Services South Australia
T 8152 9200 or 1800 800 098 (Domestic Violence Crisis Line – 24 hours)
W https://womenssafetyservices.com.au/
Supports women and their children who are experiencing domestic and family violence. Committed to helping people find safety and support during and after experiencing abuse.
WSSSA has a range of programs and services over numerous sites to assist people in South Australia.
Yarrow Place Rape and Sexual Assault Service
T 1800 817 421
W http://www.wchn.sa.gov.au/our-network/yarrow-place
Provides medical and counselling services for people aged 16 years or older at the time of being sexually assaulted. Provides a 24-hour Crisis Response Service for recent sexual assault, which includes support from a social worker, medical care from a doctor or nurse, and collection of forensic evidence for people who are considering taking legal action regarding the sexual assault. Provides crisis and ongoing counselling and advocacy services for recent and past sexual assault, for survivors and for their support people.
Some of the contact details above were sourced from this page from the Child Abuse Royal Commission